Paperless process
Uncomplicated and fast. Our e-signature lets you finish the process in seconds.
>> Learn more

Gets you paid faster
At the point of sale, submit the application online and end the sale by confirming to your clients that they're insured right away.

Increase your sales
Keep the sale focused on what matters most to your client. Our simplified sales tool guides your client through the decision process easily.
>> Learn more

Keeps data secure
Security is vital. Data concerning bank and medical information are never stored after the application has been processed.
E-SIGNATURE PROCESS …

4 EASY STEPS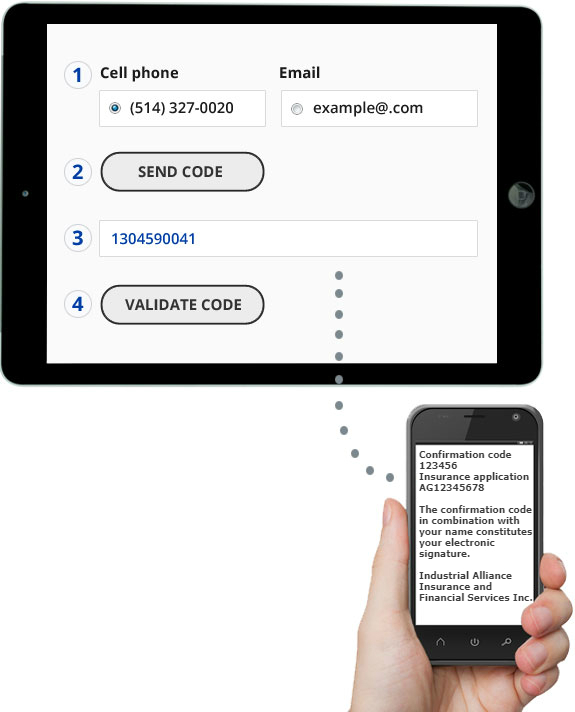 How it works
1

Add your client's phone number or email.

2

Click on : Send code

3

Your client should receive the code via text or email, you then enter this code.

4

You can now validate.

YOU'RE DONE !
Illustrations typically give too much information…
We've built a sales tool to
simplify the decision process!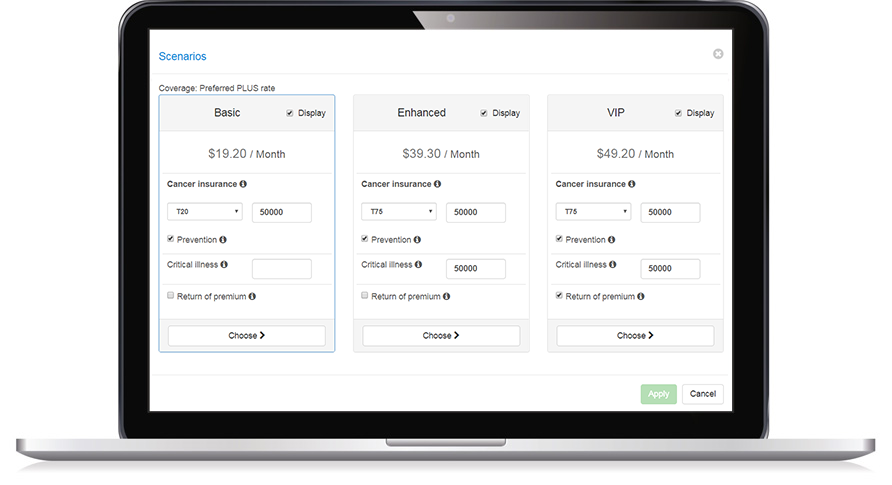 Visually pleasing
Easier for your client to understand
Simple for you to use